sooo... because i'm clearly crazy i decided to make
homemade buns from scratch.
good news: it's super easy to make with just a few ingredients and a tiny mess - you have to wait for the dough to rise but i wasn't even around for it.
bad news: you have to wait a good 5-6 hours before you get to eat these delectable little balls of dough.
fresh rosemary being minced.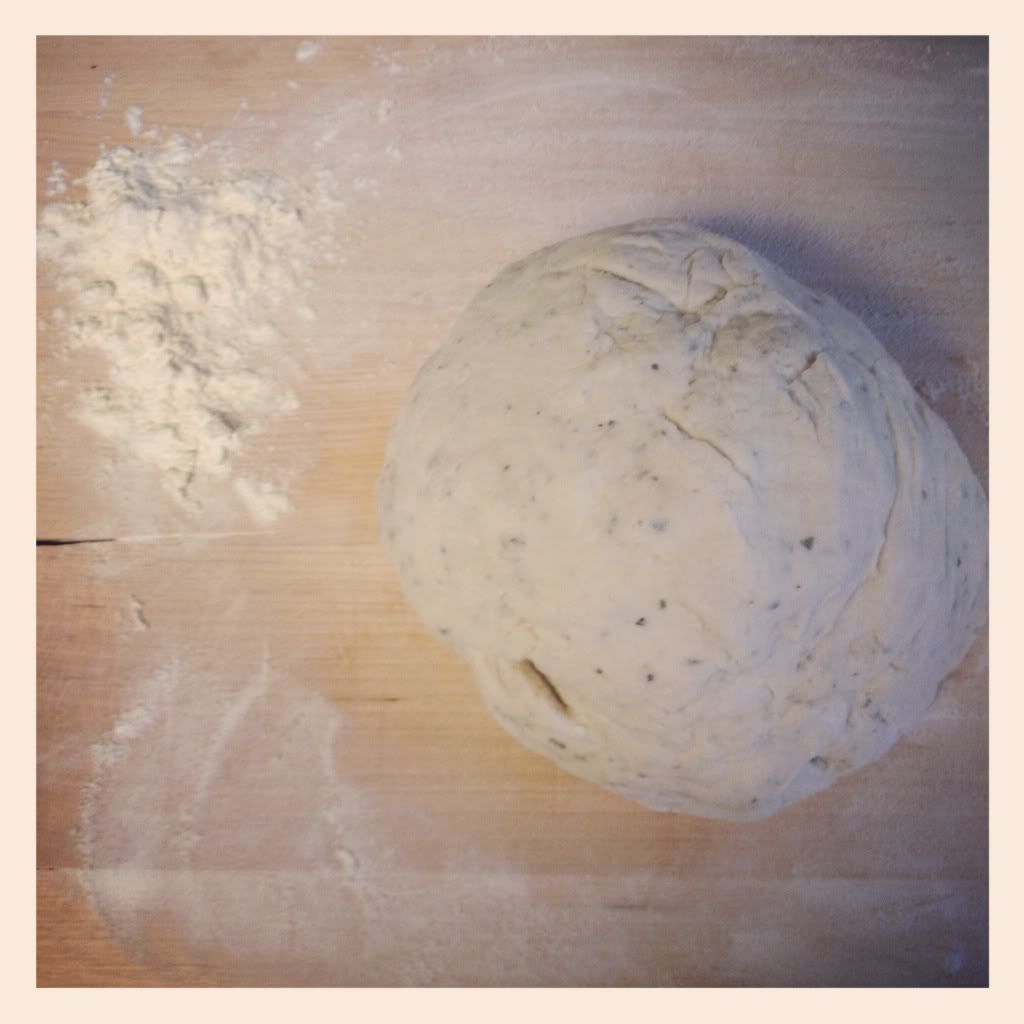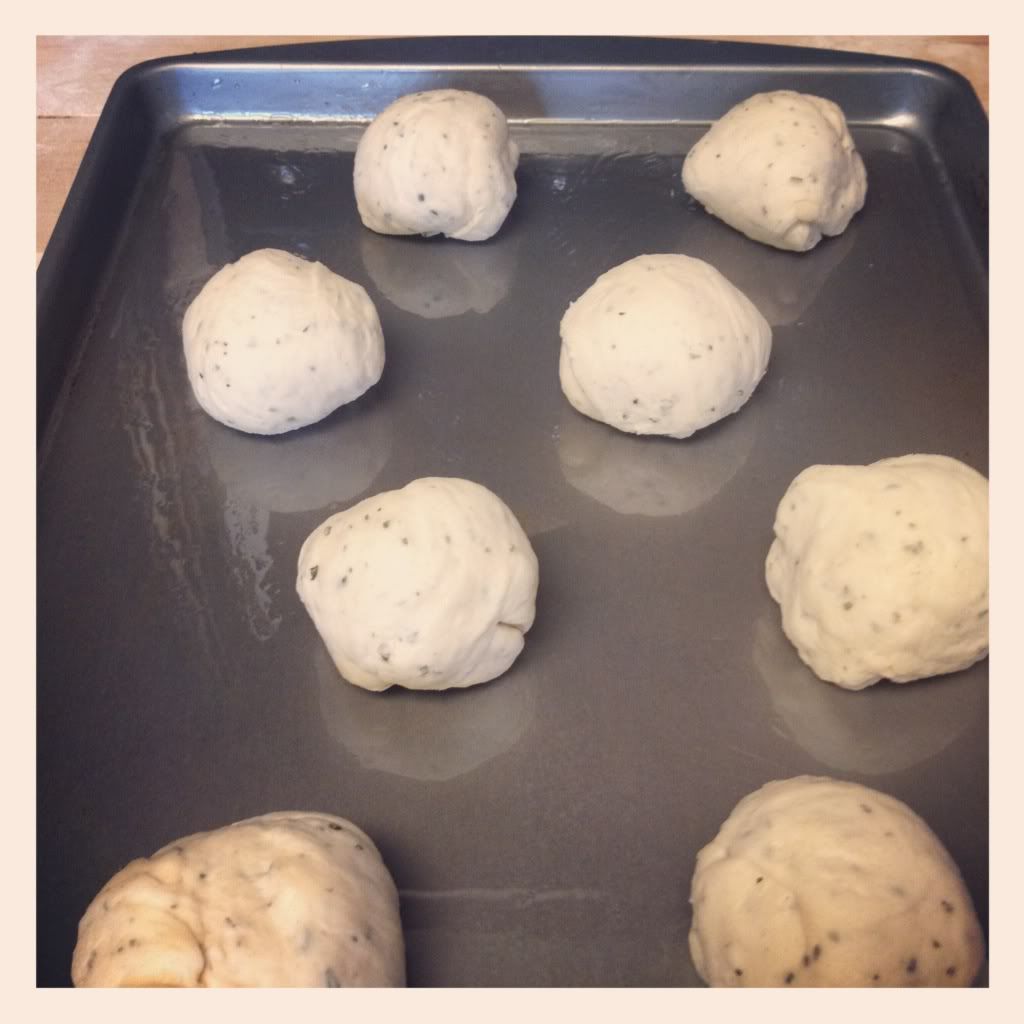 buns ready for rise #2 & then into the oven.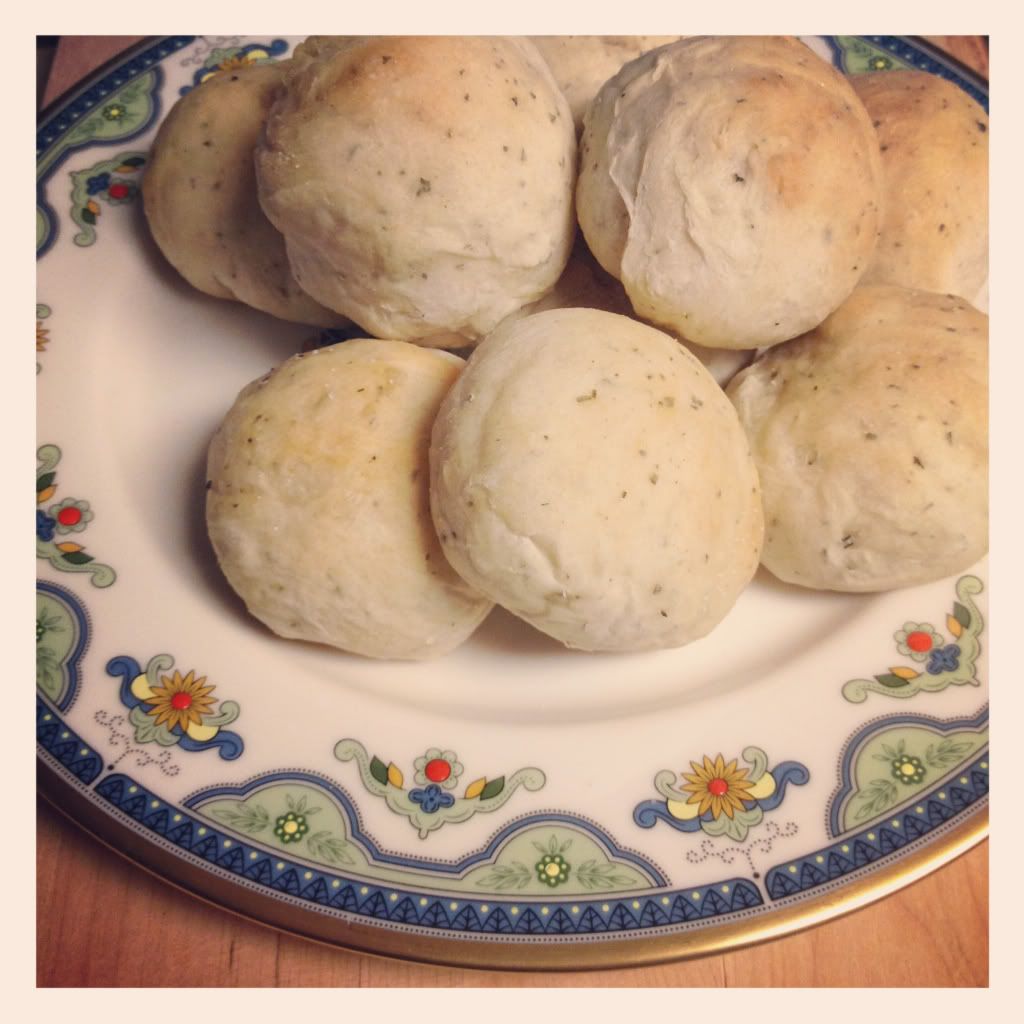 finished.
fresh rosemary buns
* 1 1/4-ounce packet active dry yeast
* 2 teaspoons sugar
* 2 tablespoons extra virgin olive oil
* 2-1/2 cups all purpose flour,
plus more for dusting
* 1 teaspoon fine salt
* 1/2 teaspoon sea salt
* 1-1/2 tablespoons of finely chopped fresh rosemary
stir yeast, sugar & 1/4 cup warm water in a large bowl.
let sit until foamy, about 5 to 10 minutes.
add 1 tablespoon olive oil, flour, rosemary, fine salt &
3/4 cup warm water; stir with wooden spoon.
turn the dough out onto a lightly floured surface and knead, dusting lightly with flour if necessary, until smooth and elastic, about 10 minutes.
brush a large bowl with olive oil and add the dough, cover with plastic wrap & let stand at room temperature until more than doubled, about 2 hours.
brush 2 baking sheets with olive oil. flour a work surface, turn the dough out and divide with a clean knife into 18 pieces. working with one piece at a time, pinch the sides to the bottom of the bun on each side creating a free form square and place on sheet with pinched bottom down. let stand, uncovered, until more than doubled, about 2 hours.
preheat the oven to 400 degrees F and bake buns for 4 minutes; then lightly brush with remaining olive oil and sprinkle with sea salt. continue baking for about 4 minutes until lightly golden.