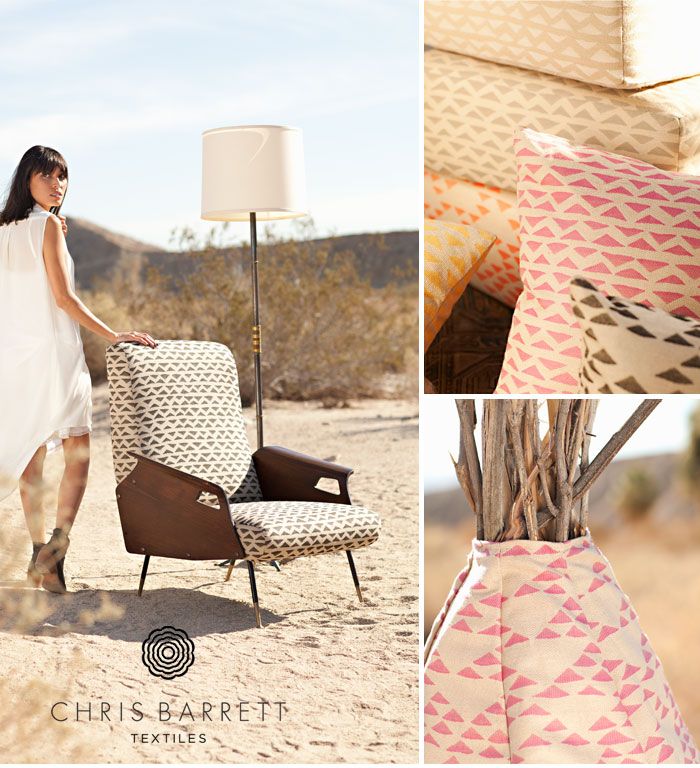 nothing better than waking up to an email with a new fabric to remind me that summer is on it's glorious way.
anyways, you know you're loving the whole triangle/ desert chic
style that's totally happening right now,
these new outdoor textiles from chris barrett are rocking my world
and there are so many things that i'd love to do with them.
beyond the obvious of upholstering everything in sight and draping a few large windows (cause how easy would it be to keep clean, right?!) ... this would be amazing to upholster some walls with!
ugh, can you imagine the madness.
or if you have crazy animals like i do, or crazy enthusiatic children (like i don't), this would be amazing on a sofa or large piece of furniture.
it's pattern but not too much pattern, stylish but still sophisticated, modern yet timeless...
it would definitely make a rad sofa.
if you want to check out more of chris barrett's textiles
*note: this line is trade only so you'll have to find your
hipster designer friend and ask them to place the order for you.